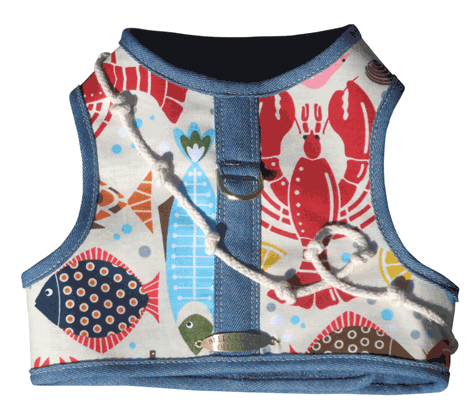 Rope Walk Harness
Nothing says summer vacation like sitting outside in the sunshine at your favorite dock side restaurant. Now, with your new Rope Walk Harness, you have the perfect outfit!
Lined and trimmed with blue chambray denim, this whimsical sea life print harness is accented with a cotton knotted cord. The neck and belly straps are secured by extra wide Velcro, and allow for 2-3 inches of adjustment. Available in "Accessories" Matching leash available in the Sea Life print fabric. Matching Clutch in Sea Life print

Care: Machine wash warm, tumble dry low.