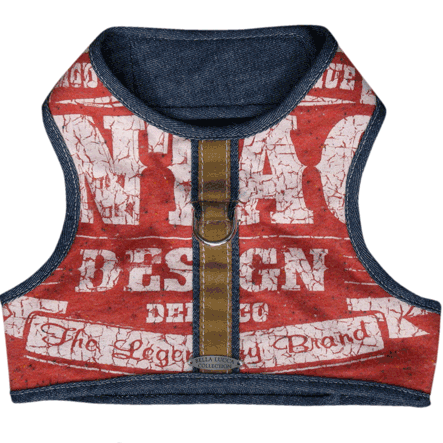 Vintage Tee Harness
Make it a Tee-Shirt and jeans weekend, wearing your new Vintage Tee Harness.
Cut from an actual graphic T-Shirt, our Vintage Tee Harness has an antiqued white Vintage Design graphic on a washed red Donegal flecked cotton jersey ground. We've chosen to line and trim it with cotton indigo denim, to complete the jeans and t-shirt style. The triple reinforced d-ring placket is durable and secure. The neck and belly straps are secured by super wide Velcro, and allow for 2-3 inches of adjustment.

100% Cotton
Care: Machine Wash Cold, tumble dry low heat.